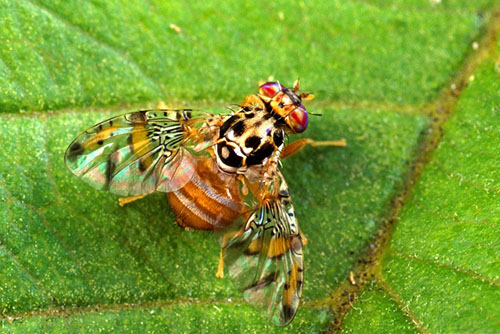 An outbreak of Mediterranean fruit fly (Med-fly) has been declared in the Kilburn area following the detection of a single female fly on Friday 2 February 2018, with a total of three single flies detected within the previous 14 days.
A 1.5 kilometre quarantine area has been established around the outbreak, and an eradication program has commenced.
View outbreak information and maps on the PIRSA website.